BLOG
5 Best MTB winter destination
The best MTB winter destination in the World!
If you're reading this, it is probably because it's cold and wet at home, or about to be. And you're looking for the perfect MTB winter destination.
We've compiled here the 5 best MTB destinations you can go to during European Winter. And are pretty much guaranteed to get some of that sweet Sun that is so hard to find during this November to March period.
1. Queenstown – New Zealand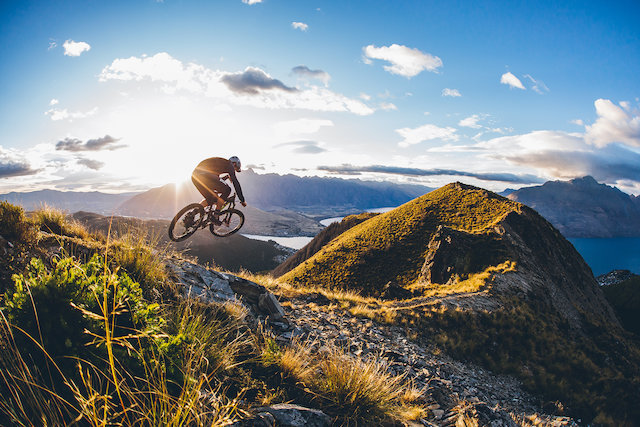 If all the pros migrate to the Southern Hemisphere during Winter, there must be a reason. With thousands of Kilometres of Enduro trails and the biggest bike park South of the Equator, Queenstown has a lot to offer.
If you're looking for Whistler away from Whistler, it's where it's at. Good weather, never ending trails and some breathtaking views that you'll remember forever.
Plus, if you feel like going on a road trip, there is many other smaller resorts on the Island you can choose from, to make your experience even more awesome.
Budget wise, it's for the bigger wallets. New Zealand is not especially expensive, even more considering the current state of their dollar. Count 1000€/£ for a return flight from most European capitals.
2. Mohab, Utah – USA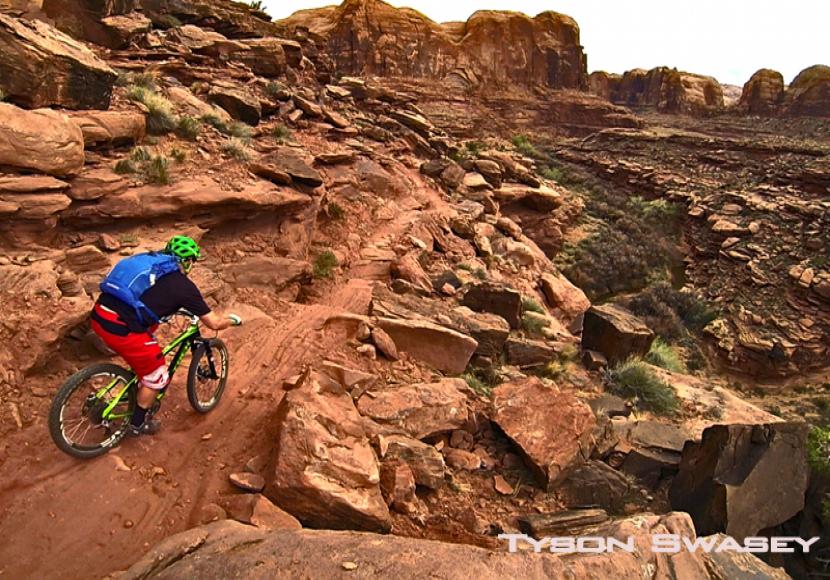 Meca of Mountain biking and one of the best MTB winter destination, Mohab is a must do for any mountain bikers.
Slick rocks, extremely long descents and technical trails will have you on the edge of your seat (literally) for the whole time you're there.
It can be pretty chilly there in Winter, but you'll most likely get a clear sky.
Another one for the higher revenus. If flights to the US can be found at around 600/700 €/£ these days, life in America is expensive and you might come back with an empty wallet. A trip of a lifetime.
3. Malaga – Spain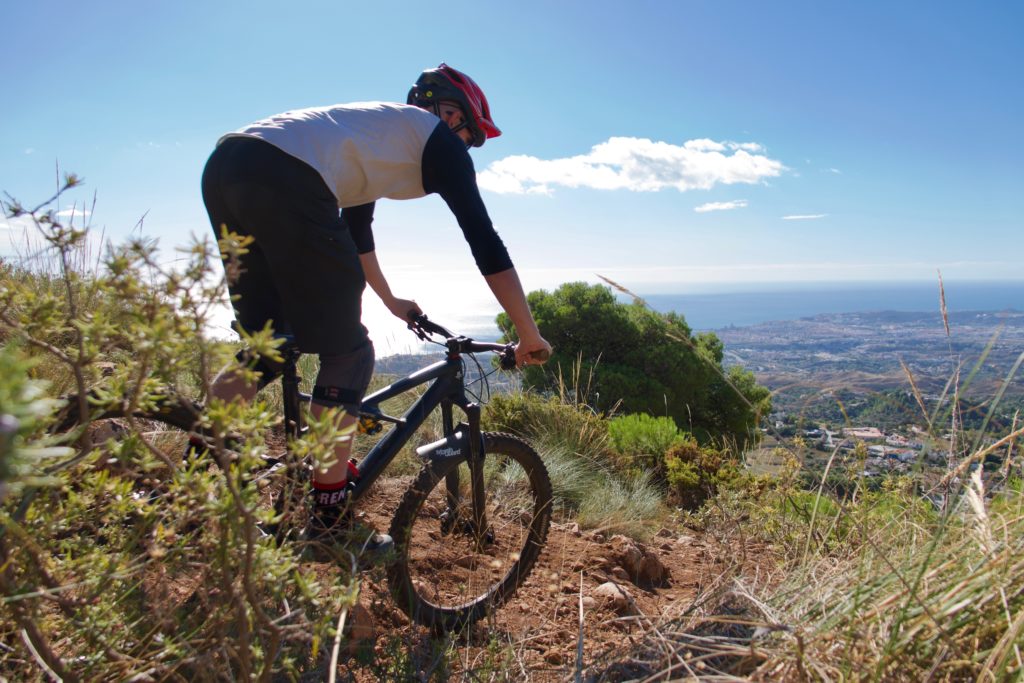 Where to start? Hundreds of Kilometres of trails, 15°C average temperature through the whole Winter period, 3hrs flight from most European capital cities and you can finish your ride with your feet in the Mediterranean see.
Also you'll get to experience the awesome Spanish culture, their tapas, and very cheap beer. Probably the most affordable destination of this top 5.
If you want to know more about riding in Malaga this Winter, click HERE
With return flights straight from Malaga airport ranging from 100 to 200 €/£ from most European capitals, it's a no brainer, cheaper than a night out at the local pub.
4. Finale Ligure – Italy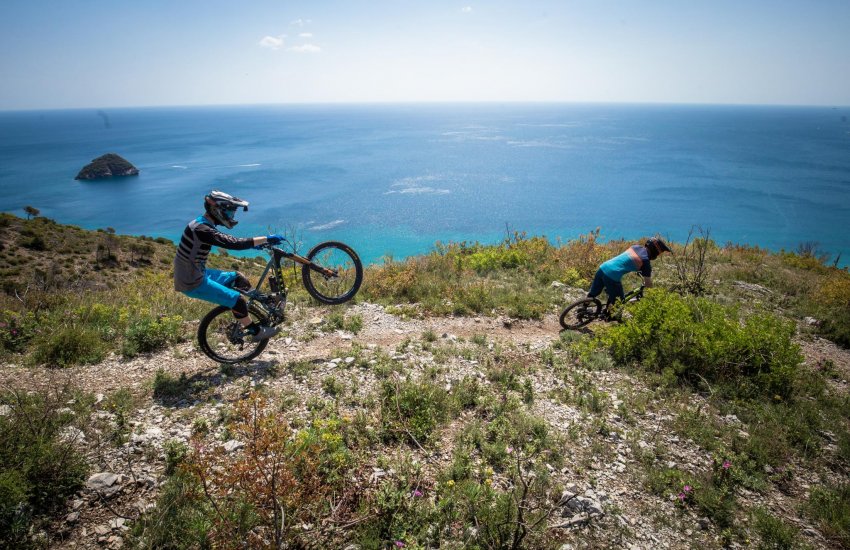 I mean, who hasn't heard about Finale Ligure? The coastal town has been hosting the EWS for many years, and is now a prime destination for MTB winter riding and a good dose of "Dolce Vita".
Drawback to this: be prepared to ride some busy busy trail… Finale is victim of its own success and it's pretty hard those days to ride without being tailgated or catching up onto someone else.
Very accessible from anywhere for 100 to 200 €/£, Finale is a bit far from the airport. The town being very organised it's quite easy to get there from the airport, just book a shuttle.
5. Atlas Mountains – Morocco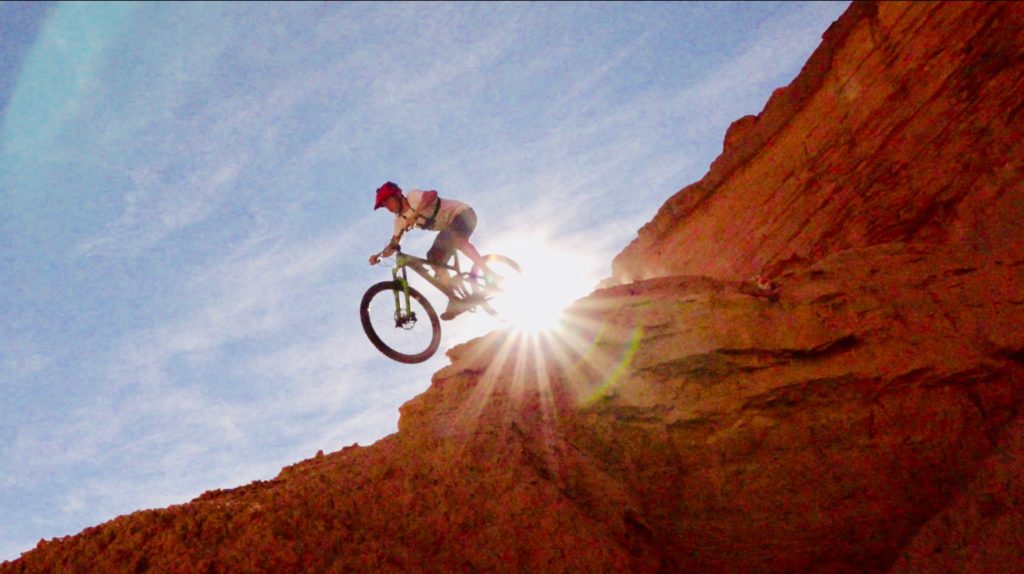 If you're looking for an adventure, Morocco may be the place for you. Stunning and warm Winters, and so much to discover. Most of Morocco hasn't been explored on a bike yet, so if you're looking for something new and would like to try some delicious Tajine, pack your bags!
It's cheap to go to Morocco by plane, but you'll have to find your own riding spot!
Plenty of MTB Winter destination to try out!
depending on how far you are ready to travel and how adventurous you want your trip to be, there is plenty to choose from. For Europeans, we believe Malaga is the best MTB Winter destination for whoever desires to train and ride during the cold months!