20 Jan 20
15 years ago, we were the only one to offer a MTB shuttle service in Malaga. Now the competition is fierce, but we'll tell you why you should still pick Switchbacks.
1. More vans, more shuttles, more ride – MTB shuttle Malaga
With 3 vans able to contain 8 bikes and riders each, 3 drivers and 4 guides, we'll make sure you never wait. We are able to arrange customers in groups of different levels, meaning you'll only be riding with people that go at your speed!
You'll never be tailgated by someone way faster than you or have to wait 20 minutes at the bottom of a run for a slower rider to show up. We always make sure we match your abilities to ride with your group's ability.
If you land at Malaga airport before 1PM, we'll get you to ride the very same day, at no extra charge.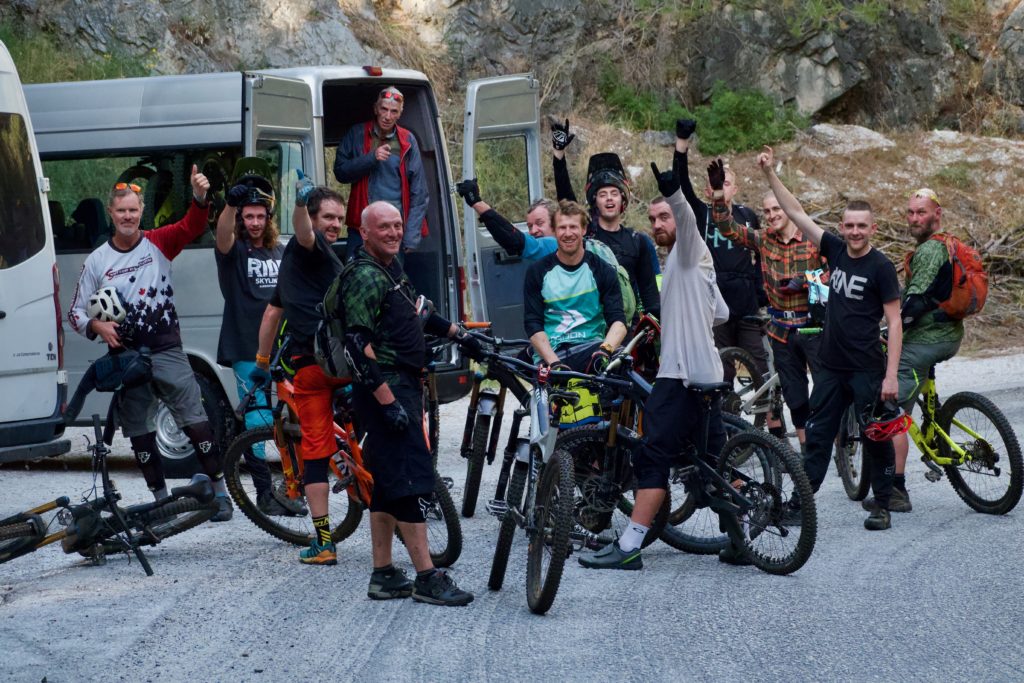 Convinced? Book your MTB shuttle Malaga Holiday NOW ! 
2. We know the trails, we've built them
Not all obviously. But some of the legendary Malaga MTB trails have been built and discovered by Switchbacks's founder Michael. In addition to this, Rubben, our beloved guide, is a local. He creates and maintain trails in the area, making him the perfect guide for the area.
From smooth jumps and berms to rocky chutes, roots and sandy tracks, there is a trail for everyone here in Malaga. And we know how to access them so you never have to pedal more than needed. We strive to be the best MTB shuttle Malaga service.
Check out some of our trails by clicking HERE
3. 85% to 100% of uphill are shuttled
We're not lying, when we mean shuttle, we mean shuttle. So for every 1000m of ascent we'll do, only 75m of it will be done on a bike, on average. Meaning maximum time going down on the bike, minimum time going up.
And if you really don't want to pedal or are riding a downhill bike, We can plan a 100% shuttled MTB Malaga holiday. Meaning no uphill, all downhill, your pick.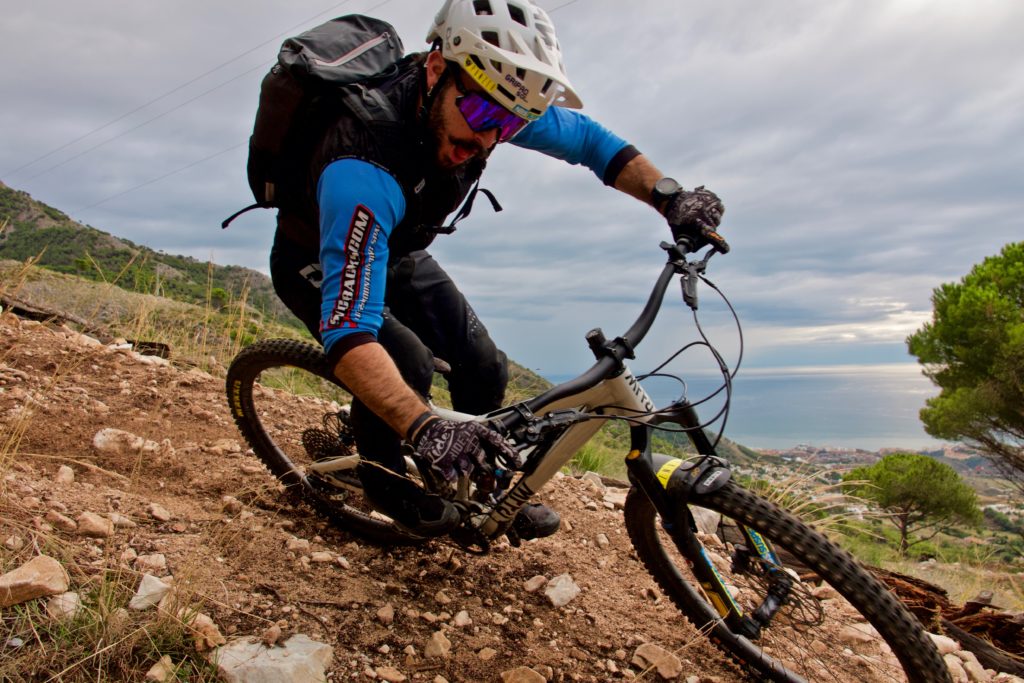 Convinced? Book your MTB shuttle Malaga Holiday NOW ! 
4. Your bike is safe
Because we don't want your bike to be stolen or damaged, we don't use trailer. We have super long blacked out vans allowing us to store all our customers bikes safely inside. Meaning no one can see they are in there, and there is no risk for them to fall off the trailer on the highway or road.
All bikes are securely fastened inside the van and won't get rattled around at the back of a trailer. We know how much you care about your bike, so we do too.
MTB shuttle Malaga – come join us!
We operate from November to end of April in Malaga. We can accommodate groups up to 18 people, accommodation included. If you're not sure you want to come, check out the video below, it should dissipate your hesitation.
Convinced? Book your MTB shuttle Malaga Holiday NOW !