02 Mar 20
South of Spain is an incredible playground, and perfect for some Enduro in Malaga.
Countless pro teams have come over the year to train, notable the Athertons, Canyon Factory, Cube factory and more.
However, it's always a struggle to know what you're going to end up doing. Is that trip you're going on more enduro / pedal type of riding? Or is it pure downhill with jumps and very little pedalling?
No need to worry, at Switchbacks, if you come to ride Enduro in Malaga, we can accommodate both types of riders. Wether you're a racer looking at training and expect to lap different tough tracks again and again, or a amateur rider looking to enjoy the beautiful scenery and trails of the area, we've got you covered.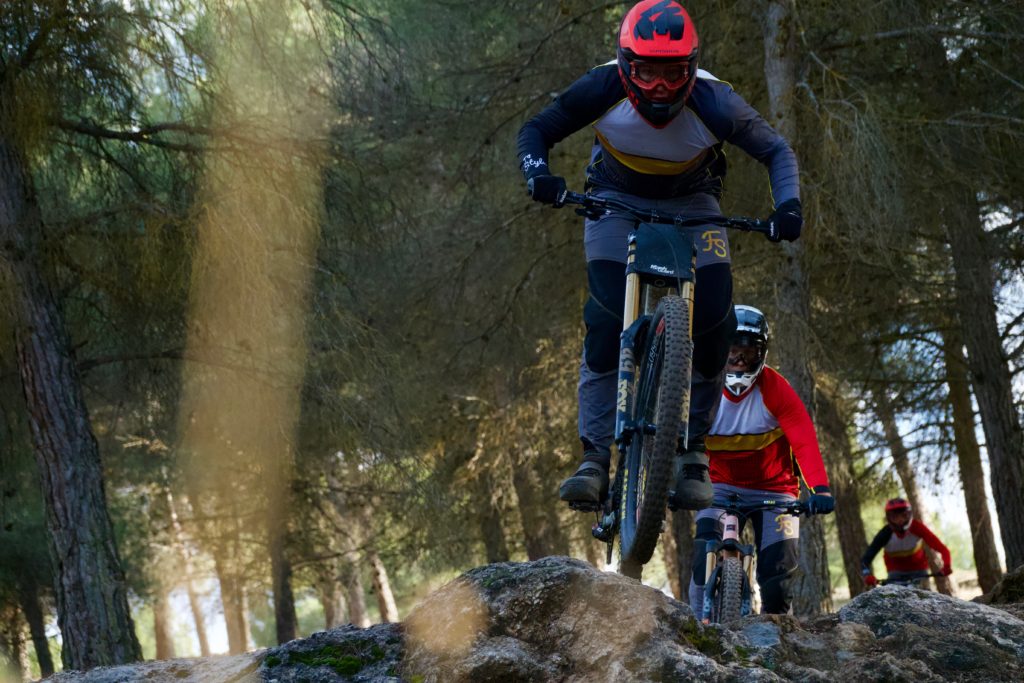 Because we operate with 3 vans , we can divide our customers in different groups and cater for different needs and desires.
Enduro in Malaga is very varied and you wouldn't want to miss any of the trails we have on offer here, it's just delicious!
I mean just look at what our friends at GMBN have to say.
Look, we don't say it, our clients do :
Went to ride with Switchbacks Malaga for two days, it was awesome! Fantastic trails, supercool guide and really good weather, what more can a man ask for? Michael hooked us up real good and even got to our rescue in his racecar when we had a mechanical issue up in the mountains.
Will go back 100%, can recommend to all!