Availability
Check availability below, if any questions email us at michael@switch-backs.com
Malaga Winter mountain biking
Fantastic Malaga mountain bike holidays powered by Switchbacks MTB. Come and join us from 1st of November to 31st of April to ride the best trails trails available in Spain.
Epic descent, 80% to 95% shuttle assisted climbs, the best winter mountain bike holidays in Spain.
You will be staying in our private villa with barbecue, bike workshop, and near all conveniences. Switchbacks takes care of everything, book your flights and come and shred!
Check out the reviews:
Those are real customers reviews, some of them have been coming for years! Check them on Facebook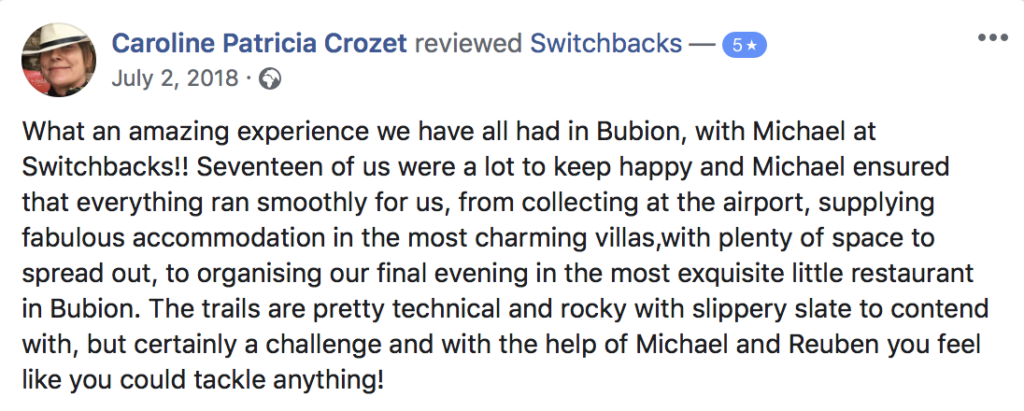 BOOK NOW